Have you ever wondered what was on the roads and pavements to alert drivers and pedestrians to danger before the invention of traffic cones? It would be impossible to guess so we will just tell you. Before traffic cones there were huge wooden bollards and tripods. These often went unseen on the roads and were frequently crashed into by road users. 
Thankfully, in the 1940s the traffic cone we know and love today was invented. However, it would be more than 20 years later that the use of heavy plastic be used to create the cones. At first, as mentioned above they were wooden. They were also made of concrete and then made of rubber. However, the wooden, concrete, and rubber ones all had their flaws. A man based in the UK was the first to make a traffic cone mould out of plastic, and it has stayed that way ever since. 
What was originally created in the back of a tire shop has become a globally recognised piece of traffic equipment. Traffic cones are so iconic that there is even a guy who has amassed over 500 of them, featuring around 137 different models. 
If you are running a construction business then you may be well versed in the use of traffic cones. If you need to invest in some cones for your business then take a look at the traffic safety store. It is up to you to make sure your business and surrounding areas are cordoned off to the general public. If something happens then it is your responsibility and you could be held liable if someone gets injured. 
If you would like to find out more about how traffic cones came to exist then click on the infographic below.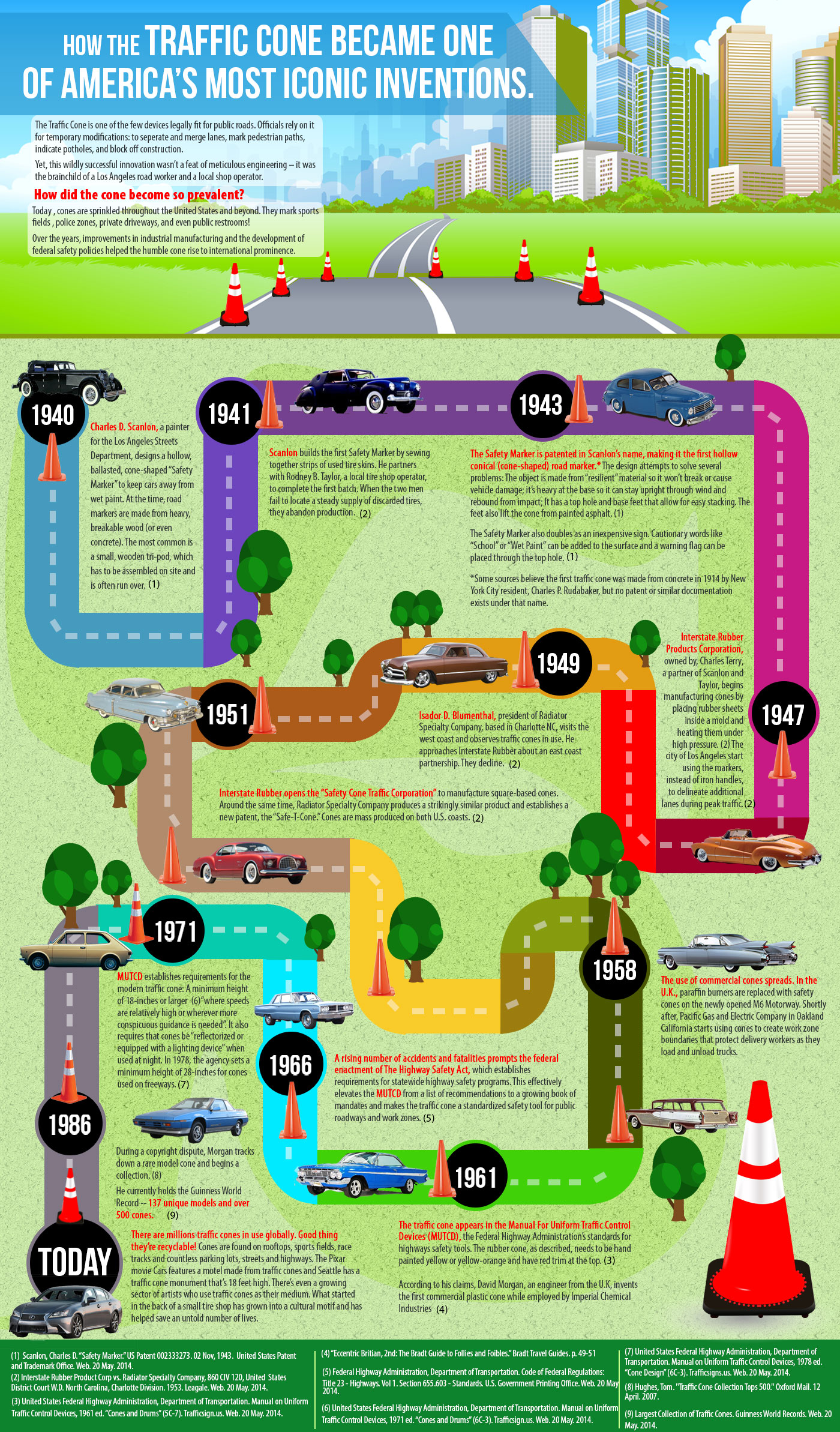 infographic designed by Traffic Safety Store